Healthcare Leaders of San Antonio would like to express our sincere appreciation to Brock Miller and AirMed for sponsoring our well attended November 9th "Lunch & Learn" at Bexar County Medical Society. AirMed is the premier air ambulance company in the United States with over 25,000 missions to their credit, and they are the only American company to  have won the International Travel Insurance Journal's prestigious award as "Air Ambulance of the Year" for two consecutive years. To learn more about AirMed, and all the great things they do, please take a moment to watch the video below.
The event featured a wonderful presentation on leadership skills from Dr. Michael Farlow of Wolf Leadership Development, LLC.  A graduate of the U.S. Naval Academy and a successful author, Dr. Farlow is a human behavior specialist, speaker and master coach who helps professionals become more effective leaders.  We were honored to have Dr. Farlow share with us some of his time, expertise and insights.
And, last but not certainly not least, we're very grateful to Bexar County Medical Society for graciously hosting the event at their beautiful offices. The Bexar County Medical Society has been providing resources, support and services to both physicians and the community for more than 150 years, and recently stepped up their game to provide extensive PPE distribution during the pandemic.
Thank you all.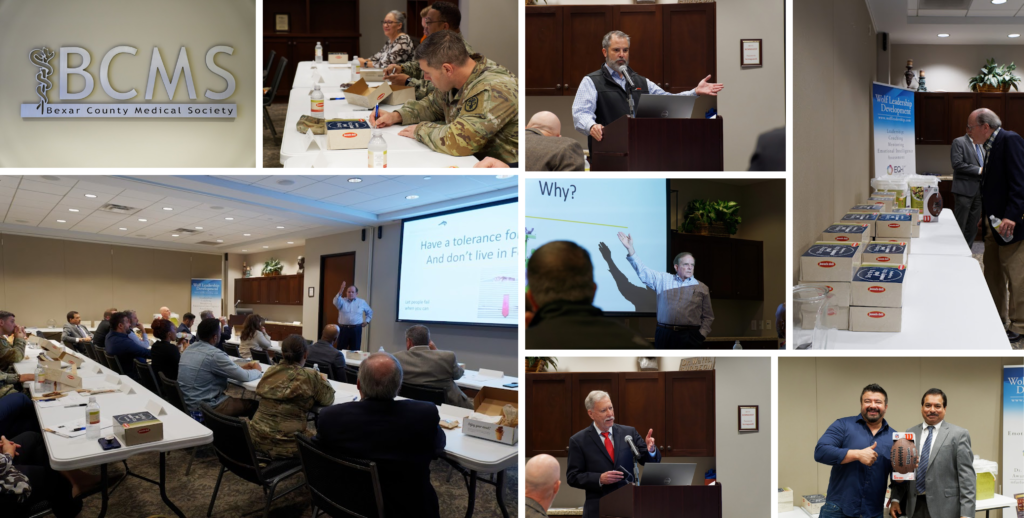 Pictures by Chris Coutinho. For information on services, contact Chris at [email protected]