Healthcare Leaders of San Antonio is grateful to our many sponsors and consider them valued members of our HLSA community. You can learn more about each of them below and then click their logo to visit their site. If you are interested in becoming a HLSA sponsor, please take a moment to fill out this brief interest form and we will contact you.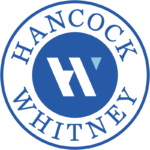 Hancock Whitney Bank offers a full array of services in the areas of Private Wealth Management, Institutional Asset Management, and Corporate Underwriting. They have been rated by Bauer Financial Inc. as one of the strongest and safest financial institutions in the country.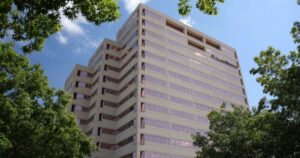 Legacy Office Centers located in San Antonio's award-winning Forum Building on I10, Legacy provides professional office space with a vast array of amenities including covered parking for clients, conference rooms, break rooms, an on-site cafe, 24/7 security, FedEx service, and even passport services and an on-site travel agency. For information call (210) 366-8000 or email [email protected].
Tim Allums, Realtor. Tim is a Broker Associate with Keller Williams Realty, Inc., who handles both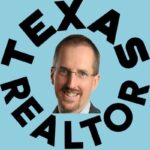 residential and commercial properties. Well known in the greater San Antonio area for his many community activities, including serving on the board of the Alamo Area Home Care Council (AAHCC), Tim's experience and knowledge of the local real estate market are unparalleled. If you are interested in buying or selling, you owe it to yourself to contact Tim at (210) 380-7475.
Vested Business Brokers is a database of over 350,000 registered business buyers that include the financial details of 3,600 business for sale. Vested Business Brokers offers an objective comparison of the financial reporting of a company seeking investment with the reported financial data of companies of the same type. The database is fully searchable by myriad criteria

and matches potential business buyers with businesses for sale.  Vested Business Brokers is the fastest growing, largest, privately held, non-franchise based, business brokerage network in the United States, and will help you determine if the price for the business you are buying or selling is in line with the local market.
The Bexar County Medical Society was established in 1853 as the first county medical society in Texas and was a pioneer in organized medicine. BCMS covers Bexar County, and seven surrounding, contiguous counties.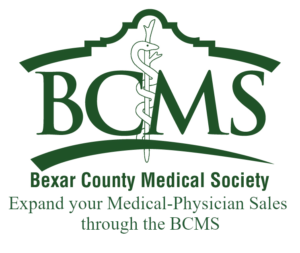 The society has been recognized and received an award by the Texas Medical Association as one of the fastest growing medical societies in Texas. BCMS has a current membership of 6,000 plus physicians representing all recognized medical specialties. This makes BCMS one of the largest county medical societies in the United States.
Jogan Health was founded in an effort to relieve the stress of an overwhelmed healthcare system and provides healthcare staffing solutions and emergency services to their partners in their time of need, matching qualified, enthusiastic, skilled individuals to the facilities and

communities that they serve.  Jogan Health also delivers hospital surge staffing, locum tenens, telemedicine, vaccination, testing, monoclonal infusion, public health, and emergency management. They are a nation-wide trusted partner to public and private institutions for emergency, on-demand, and core healthcare staffing.
LASO Health is an online platform created by a team of Physicians, technologists, and humans to connect and empower both people and providers, and to remove the barriers that stand between them and the direct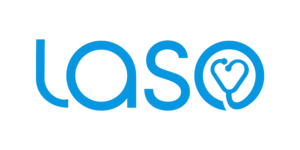 Patient-to-Doctor healthcare relationship. Laso+ is an easy-to-use app that gives you and your family on-demand access across all 50 states to Urgent, Primary, and Behavioral telehealth and Teen Therapy services – all backed by the power of Walmart Health Virtual Care's network of nationwide Providers.
Meadowlawn is a licensed funeral home facility, with two licensed crematories and a licensed perpetual care cemetery on the southeastern side of San Antonio. They are situated on 94 acres of which 27 have been developed, leaving 67 acres for future expansion. Meadowlawn offers a wide variety of funeral services including traditional funeral services with burial at Fort Sam 

Houston National Cemetery, or a wide range of cremation services and complete burial options at their own cemetery. Mausoleums, niches and a scattering garden are also available.
AirMed International is part of the Global Medical Response family of companies and is committed to providing care to the world at a moment's notice. They are one of the leading air medical transport companies in the world, with over 25,000 total missions and counting. AirMed offers unparalleled medical care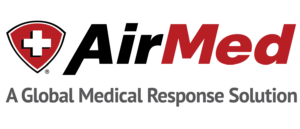 and bedside-to-bedside transportation on a worldwide basis and boasts some of the most experienced air medical crews in the industry. Chosen as a preferred operator for many of the top hospitals around the globe, as well as a contracted carrier for the U.S. Department of Defense, AirMed operates its own fleet of fully customized and permanently configured jets.
Wolf Leadership Development, LLC., began life as Wolf Training and Development in 2004, with a focus on  training programs and custom presentations. By 2009, their focus changed to their true love of developing leaders and the organization's name was changed to Wolf Leadership Development.

Many years in operational and leadership roles in Fortune 500 companies gave the Wolf team great insight into the needs and opportunities for leadership development. They have also worked with the University of Texas, San Antonio Small Business Development Center, Lockheed Martin and Providence Health and Services as well as smaller organizations like the San Antonio River Authority and Defense Consulting Services.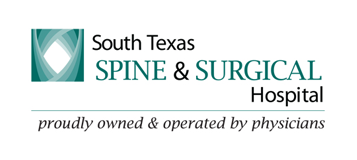 South Texas Spine & Surgical Hospital is an excellent 30-bed acute care hospital, with an on-site 24-hour, 7-day a week Emergency Department.  They are fully licensed by the Centers for Medicare, Medicaid Services and Joint Commission Accredited.  Their focus is on quality, patient safety and satisfaction, and they maintain one of the lowest nurse to patient ratios in the industry.
RedSquared was founded in 2014 014 with a simple mission: To inspire businesses to be

come more human through customer understanding and empathy and to empower women to drive change in the business/consulting world.  RedSquared offers a broad and comprehensive range of services including qualitative customer research and strategic roadmaps, as well as training and workshops.
Based in San Antonio, Concordis Practice Management, LLC serves medical practices by providing effective medical practice management solutions executed by experienced, dedicated professionals with integrity, accuracy

accuracy, and initiative. Concordis Practice Management understands the challenges and ever-changing demands of the medical practice industry and are fully equipped to handle any obstacle your practice may be facing. Their professional staff has extensive experience in medical practice management and has worked with numerous physicians, specialties, and practices of all sizes.

BDO Alliance USA is among the industry's largest associations of accounting and professional service firms. With more than 800 independent Alliance firm locations, the Alliance represents nearly every state and includes a comprehensive range of services. They are world's 5th largest accounting network.