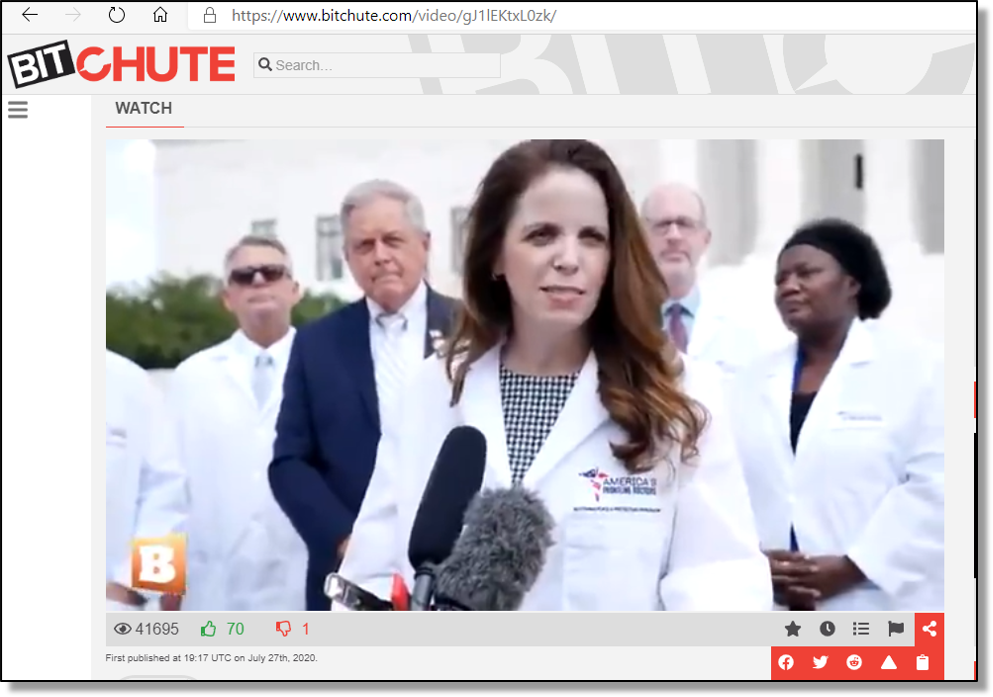 *We embedded this video from Facebook when we first posted this item on July 27th. Within 24 hours Facebook had removed access to the video for everyone saying it was not true according to their "fact-checkers".  We had no idea the fact-checkers at Facebook had medical degrees, but thought you should be able to see it. Click here or on the screenshot above to watch the press conference in its entirety on BitChute.
As a corollary to the above story, America's Frontline Doctors reported on the 28th that their host provider had taken down their website. It's strange, if their treatment protocols have no merit why fear the message? Where's the willingness to exchange ideas and debate the pros and cons of a particular treatment? Many of those opposing the use of HCQ as a treatment for COVID seem to rely on Dr. Fauci's more recent comments, but since NIH research appears to substantiate its efficacy why should those findings be questioned at this particular point in time?
New! July 31st. Dr. Simone Gold falls victim to a further act of censorship, reporting she was fired for appearing in the America's Frontline Doctors press conference video.
See also:
Yale Epidemiology Professor says HCQ could save lives for COVID patients.
Ohio Pharmacy Board reverses ban on HCQ